The Danish Biobank Register
The Danish Biobank Register provides researchers with an overview of biological material in biobanks participating in the initiative
In this national collaboration, large biobanks based at hospitals, universities and other research institutions in Denmark regularly submit data to the Danish Biobank Register. Data from the biobanks can be linked to disease codes and demographic information from national administrative registers on an individual level.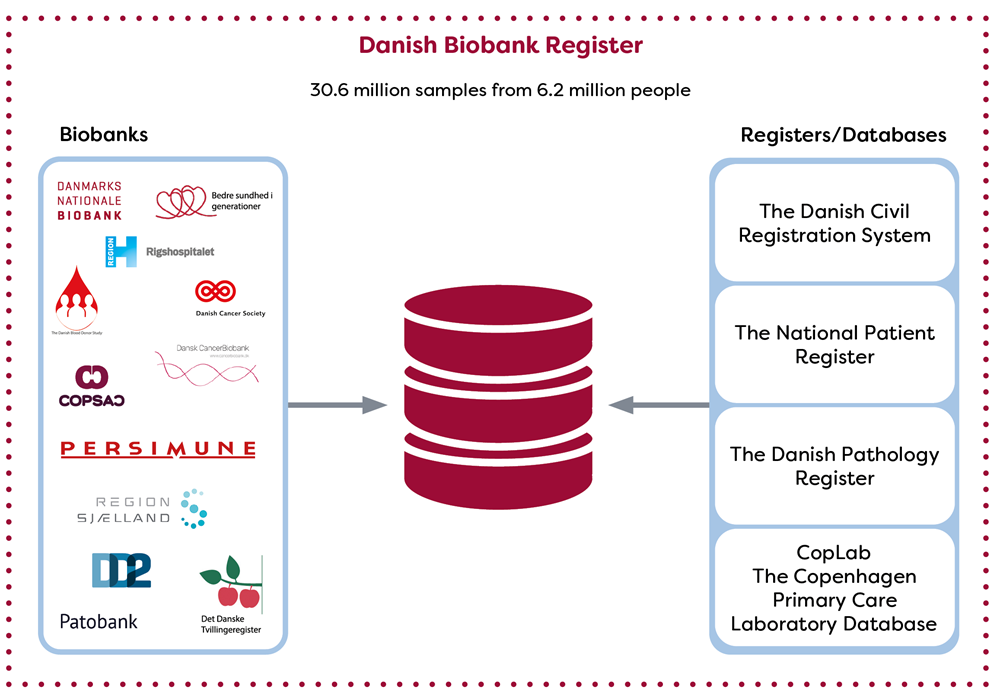 Press here to go to the Danish Biobank Register site.
Aggregated results about the available biological material is displayed to researchers around the world through a web-based search system, to date containing information 27.4 million biological samples from 5.9 million Danes.
The following biobanks are available through the Danish Biobank Register
The available information can be linked to the following
Search for biological samples in the Danish Biobank Register
Gain an overview of biological samples available for health research in Denmark within minutes. The Danish Biobank Register gives researchers online access to combined data from all the biobanks participating in the Danish National Biobank initiative.